so i haven't updated in a really fucking long time. but believe me, absolutely nothing interesting has happened. i still work at circuit city, i still date strippers, i still get trashed on a daily basis. eh. it sucks.
the only thing worst posting about is my new love affair for pina coladas.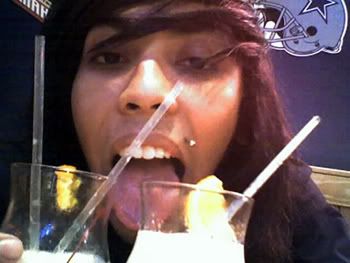 mmmm, so good.
and yeah, i've kind of missed updating about nothing.
and i really miss sarah, why did you disappear? :(